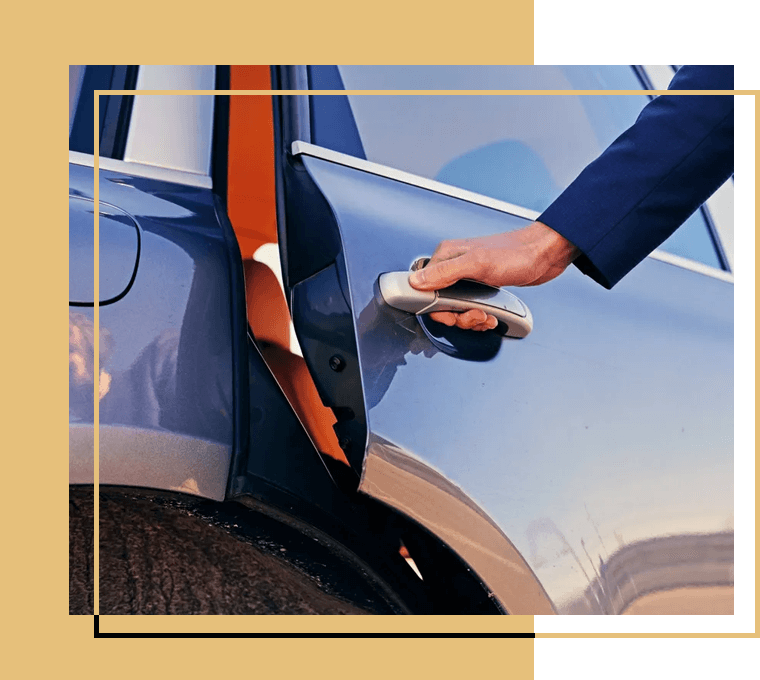 Professional Limo Transportation and Licensed Armed Security Services in South Carolina
TECS Limo Service and licensed Armed Security Group provides professional limo transportation and armed security services for Charleston County, Berkley County, and Georgetown County, SC, clients.
Our company provides transportation and licensed armed security services to the following places:
Providing Certified Transportation and Licensed Armed Security Service with a Professional, Visible, and Physical Presence
Whether you are a corporate executive, government official, or private party needing professional transportation or security personnel – TECS Limo Service and Security 100% values customer satisfaction. We strive to tailor our services to your specific needs.
We provide limousine transportation to customers who need a secure yet luxurious ride to and from the airport, to a business meeting, or to enjoy a nice day at the beach. No matter the destination, we understand the importance of providing a comfortable yet professional ride.
Licensed Armed Security Services
We are a transportation and licensed armed security company located in Charleston, SC. Our commitment is to provide exceptional transportation and armed security services for our clients.
If you are looking for a dependable company for your transportation and security needs, we are the company for you. We can make accommodations for various events and group sizes with our well-maintained vehicles and courteous and engaging driver. Our goal is that in riding with us, our clients will have an enjoyable and memorable experience.
With customer protection being our top priority, we provide both armed and unarmed security personnel for your safety.
Each member of our highly trained security team is bonded, American Red Cross First-Aid trained, and CPR certified.
Reduce the risk of possible crime by calling us at (843) 642-2440 to schedule an on-site consultation. Our certified security guards will meet with you to identify any potential threats in the area.
Invest in us, and we will invest in you.
TECS Limo Service and TECS Licensed Armed Security Group.
Reviews From Happy Customers

Simply the best! Willie was extremely accommodating and ensured our safe and reliable transport around Charleston this past week. I would highly recommend his services to anyone looking to explore the Charleston area, or simply travel in comfort to/from the airport. His professionalism is top notch, and it's evident he takes pride in delivering the best possible service to each and every one of his clients!
-Colleen T.

Outstanding and friendly service. Excellent communication beforehand so that you know Mr. Robinson will be there to pick you up at the scheduled time. Not only on time, but EARLY! We had plenty of time before our flight out of Charleston, so, on the way to the airport, Mr. Robinson kindly drove my daughter and me to some of the local points of interest the tourists don't usually see, including showing us some slightly "out-of-the-way" restaurants where the local Charlestonians eat ... providing us with some excellent dining ideas for our next visit. We will definitely rely on Mr. Robinson's services again in the future. In short, I HIGHLY RECOMMEND Willie Robinson for your professional driver needs.
-Jay A.

Willie was the best limo service we have experienced, hands down. Very friendly, attentive, and always made sure to be early (not "on time"). Reasonably priced and exceptional service. 10/10
-Cody C.

Willie was a true pleasure! He picked me up from downtown Charleston last week to take me to the airport. He was prompt, friendly, and fun to talk with. Highly recommend!
-Chanel L.

Willie was amazing! He took our family around for the entire day. We went to the local winery and breweries then ended in downtown Charleston for a fabulous dinner! He was like part of the family laughs and great conversation and safe travels. We highly recommend using TECS for all your transportation needs! We look forward to our next trip. Thanks Willie!
-Betsy G.